The Latest Case: Elegant, Well-Priced Spanish Wines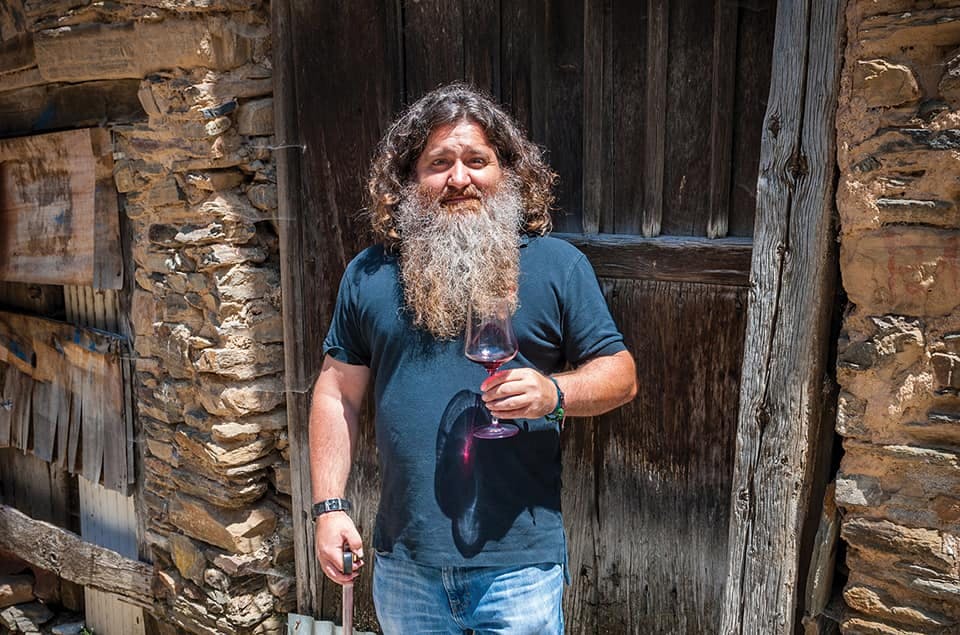 Spain, in the last ten years, has really turned a corner in the level of sophistication of its' winemaking. Winemakers such as Raul Perez in Bierzo are leading the way, taking indigenous grapes and fashioning unbelievably elegant cru that rival the best in the world at reasonable prices.
Below is a selection of a dozen wines that represents well what is going on in Spain today.
Enjoy!
Chris Cannon
($262 for the case of 12 available online as well as our new Wine Store at Jockey Hollow Bar & Kitchen, 110 South Street, Morristown.)
Madai Godello Sorbara Lias, 2015
Estate-grown and sustainably farmed.
Average vine age is 80 years old.
Fermentation and 12 months sur lie aging in stainless steel.
Less than 500 cases produced.
This steel-aged Godello displays white Burgundy-like structure and neutrality and a subtle bouquet of pear, beeswax, chalk and dried flowers. The palate is deep and full-bodied; the richness of flavor on the mid palate built from the lees aging is distinct and where this wine sets itself apart from younger examples.
Under the care of brothers Gonzalo and Daniel Amigo, this tiny estate of less than 7 acres still boasts vines from the original Mencía and Godello plots, now over one hundred years old. The head-trained vines, on steep granite slopes, are dry-farmed and hand tended without sprays. Dedicated entirely to Mencía and Godello, the interspersed plantings yield a production of only a few hundred cases.
Albariño Ambar Granbazas, 2018
Estate-grown.
Average vine age is 35 years old.
Fermentation in stainless steel using indigenous yeasts.
This Albarino is exceptional. Packed with aromas of tropical fruit and hints of mandarin and white spice. On the palate, it is soft stone fruit nestled amongst citrus fruit with a creamy texture. It has great vibrant acidity and light mineral notes with the classic saline characters.
Produced from 100% estate-grown Albariño sourced from the Finca Tremoedo vineyard in Vilanova de Arousa, just a kilometer from the sea. The vines are pergola-trained in sandy granite soils. Grapes are hand-harvested into 17kg crates. All free-run juice, with long skin contact (12 hours) and fermentation in stainless steel using indigenous yeasts.
Bodegas Hidalgo Las 30 Del Quadrado 2015
The new Las 30 del Cuadrado still white wine is a homage to a unique 30 acre plot of old vine Palomino that are found inside the sought after district of Balbaina Alta. Using Palomino for still, non-sherry style wines is growing day by day, perhaps spurred on my the massive success of the Listan Blanco (aka Palomino) whites of Tenerife. This is an all together more exotic, fleshy, opulent style than the volcanic wines of Tenerife, but its definitely worth tracking down.
Pinuaga Rosé Castilla, 2018
100% organic.
85% Tempranillo/Cencibel 15% Grenache.
This wine is the result of the hard work of Pilar Garcia Granero and Esther Pinuaga, two female winemakers who believe that Spain is one of the best places to make authentic Saigné Rosé. "We made this rosé like our grandmothers used to cook, slowly with much care and love."
This wine comes primarily from a three hectare vineyard consisting of red clay named El Aguila that is planted to an old clone of Tempranillo called Cencibel. This fruit is blended with 15% of Grenache from a neighboring plot that provides freshness and elegant acidity.
Nin Ortiz Priorat
Garnacha en Amfora
Nin Ortiz is somewhat of a "cult" producer in Priorat, so it's quite lucky we happen to have any at all! 95+ points Wine Advocate priced like this? A partnership between Ester Nin and Carlos Ortiz, these brilliant, serious, sophisticated wines are biodynamically farmed, Amphora fermented and utterly COMPELLING, especially when you factor the pricing in.
Vina Tondonia Riserva Lopez de Heredia, 2007
One of the classic benchmarks of Spanish wine! Don Rafael López de Heredia acquired the Tondonia vineyard from a group of clergy in 1913. Situated on the right bank of the river Ebro, in Rioja Alta, it stretches over 247 acres; the soil is alluvial clay with a high proportion of limestone. There are 4 varieties of red grapes planted in this vineyard—Tempranillo, Mazuelo, Graciano and Garnacho—as well as a few acres of white grapes (Viura and Malvasia) planted in the whitest soils, from which R. López de Heredia makes their Tondonia Blanco.
Monastrell Casa Castillo Jumilla, 2016
"Considered by many observers to be the finest estate in Jumilla, Casa Castillo is a treasure-trove for fabulous values, particularly from the Monastrell (Mourvedre) grape that loves the chalky terroirs and cool slopes of the Sierra del Molar."
– ROBERT PARKER
Mencia Bierzo Encinas, Antoine Graillot and Raul Perez, 2017
The concept of this wine is to apply both Graillot and Pérez techniques to the terroir of Bierzo. Antoine's contribution was fermentation in cement vat, a practice that fell out of favor in Bierzo a generation ago but is still used by the Graillot family in Crozes-Hermitage. The vat he purchased for this project actually wouldn't fit through the door of Raúl's winery, so they had to remove a section of the roof in order to lower it in by crane.
In addition to providing local knowledge and access for the grape purchases, Raúl also encouraged Antoine to leave the wine on the skins for an extended period of time after the whole cluster fermentation was complete. The grapes come from three different sites in the northwest quadrant of Bierzo, one of which is the Rapolao vineyard in Valtuille de Abajo, a site that is rapidly gaining recognition as one of the finest in the appellation. The brand name "Encinas" refers to the Quercus Ilex, more commonly known as Holm Oaks.
Madai Mencia Sobre Lias, 2011
From 100-year-old Mencia vinces, concentrated, smoky aromas of dark fruits, graphite and toast are direct and potent. A grabby mouthfeel is defined by elastic, staunch tannins. Blackberry, cassis and a hint of lemony oak create a fine flavor profile, while the finish is loamy and tastes of licorice and peppery spices. At optimal maturity and drinking beautifully.
Binigrau Obac Mallorca, 2009
A Mallorca's blend of the indigenous Montenegro and Callet with Merlot, Cabernet Sauvignon and Syrah, this chameleon of a wine is sometimes reminiscent of a ripe Loire Valley Cabernet Franc while in other moods it more closely resembles something from the Tuscan Coast. Despite its given personality it's always bright and aromatic with lively acidity and notes of Mediterranean herbs. Aged for 12 months in French oak and an additional 6 months in tank after the final assemblage. Bottled unfiltered.
El Rincon Marques de Grinon, 2007
Wine Advocate 91 points: The 2007 El Rincon is a blend of 95% Syrah and 5% Garnacha from the Aldea del Fresno and El Rincon vineyards. It has an ebullient bouquet of macerated dark cherries, soy and creme de cassis that carry the oak extremely well. The palate is medium-bodied with silky smooth tannins. It is very refined and focused with a lilting, fresh finish of strawberry and red cherries.
This wine is produced from a blend of Syrah and Garnacha from the El Rincon estate vineyard in the Aldea del Fresno region of the DO Vinos de Madrid. The family strives to capture the unique terroir in the bottle of each wine they make, and El Rincon is no exception. Here, the vines are grown in decomposed granite, which they believe lends an unmistakable elegance and precision to the final wine.
Castro Candaz Ribeira Sacra Tintoretto, 2015
Castro Candaz is the Ribeira-Sacra appellation project from Raúl Pérez and his close friend and collaborator Rodri Méndez. While Raúl's two most famous Ribeira Sacra bottlings, La Penitencia and El Pecado, come from the Amandi district of the appellation, the fruit for these wines comes from Chantada. In Chantada, the Sil River widens, the slopes become less steep and the soils feature more granite than slate. It is also notably cooler than the Amandi area. "If we were going to try to make wines here like El Pecado and La Penitencia," Raúl explains, "we would harvest later due to the lower temperatures. But the idea of this project is to keep the wines at 13% alcohol or less, so we actually harvest earlier than we do in Amandi."
($262 for the case of 12 available online as well as our new Wine Store at Jockey Hollow Bar & Kitchen, 110 South Street, Morristown.)