The Do's and Don'ts of Corporate Event Planning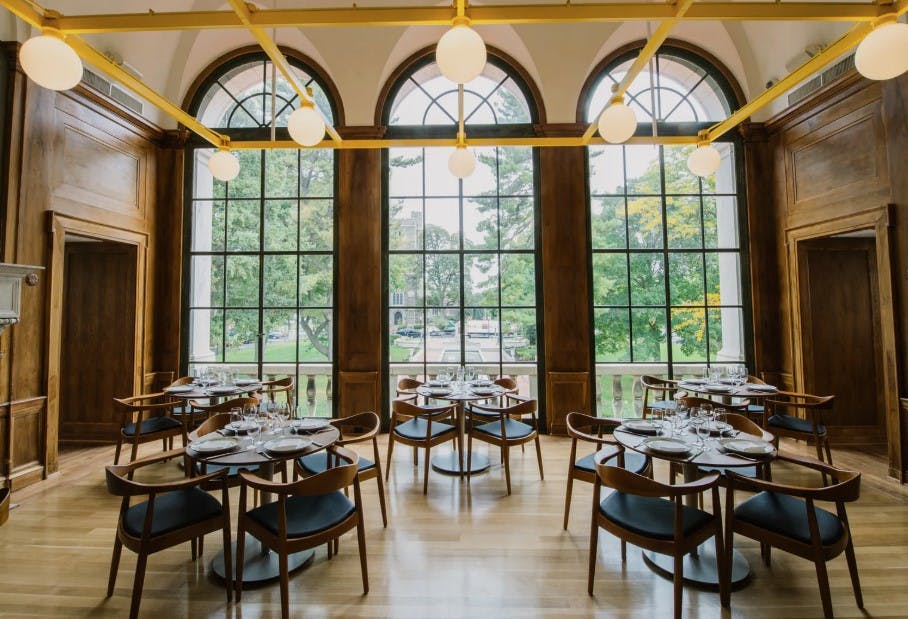 Your boss just asked you to plan a dinner for a prospective client, and your last experience with entertaining is that time your roommate talked you into having the guys over for the big game. Or perhaps you've done a million of these "get 'em in, get 'em fed, get 'em back to the hotel" kind of deals and need this one to be a slam dunk.
What makes a corporate event successful?
The best are no frills, straightforward affairs that don't ask too much from guests, explains Philip Tucci, Events Director & Service Manager at Jockey Hollow Bar & Kitchen. "If you host a great cocktail hour or an amazing dinner, you can guarantee a memorable occasion." Get the timing right, Philip also stresses. "Don't drag events out longer than necessary. Make dessert short and sweet, and wrap up quickly."
Wait, what about food and drinks?
"It's likely you don't know your guests personally and therefore don't know their particular tastes, dietary needs and restrictions," says Philip. "Keep in mind they probably aren't going to want to experiment in front of colleagues." Avoid polarizing fare such as game meats (rabbit, venison, caribou) and raw dishes (poke, ceviche, tartare). Instead, think comfort food, like meatballs with fresh ricotta or sliders. "Something they can hear in a description or see on a plate and recognize. Same goes for the cocktails. Don't limit everyone to a signature drink. Keep the options open when it comes to beer, wine and spirits."
You mentioned I need to get the timing right, so how long should the event be?
What's worse than mixing business with pleasure? When business overly interferes with our lives outside of work. If you find yourself struggling to "fill the time," chances are your event is too long and guests will be bored. "Four-hour events often aren't necessary. We've found two hours to be the perfect length for networking/cocktail events. A successful dinner? No more than three," Philip says.
What mistakes should I avoid?

If you are planning a "drop-in" event and cannot control guests' arrival time, do not offer food for only a portion of the event. Make sure every guest has the same opportunity to eat and drink no matter when they get there. Also, BYO is not the way to go. Asking guests to bring their own alcohol is awkward on many levels, and makes it look like you're cutting corners on costs. You want to treat guests well, which means buying them a drink.
Okay, but how do I impress the VIPs who are used to being wined and dined?
Give your guests an experience, such as table-side preparation of a dish, an actual winemaker and not just a company rep, or a spirits tasting with a local distiller. "Doing something to engage the guest beyond just feeding them and getting them tipsy," Philips says, "It's the one trend I keep seeing."
At the end of the day, it's not necessarily what you are offering, but rather how it is executed and delivered to the guest. In picking a venue, or a menu, the quality of the food must be considered highly important.