Main content starts here, tab to start navigating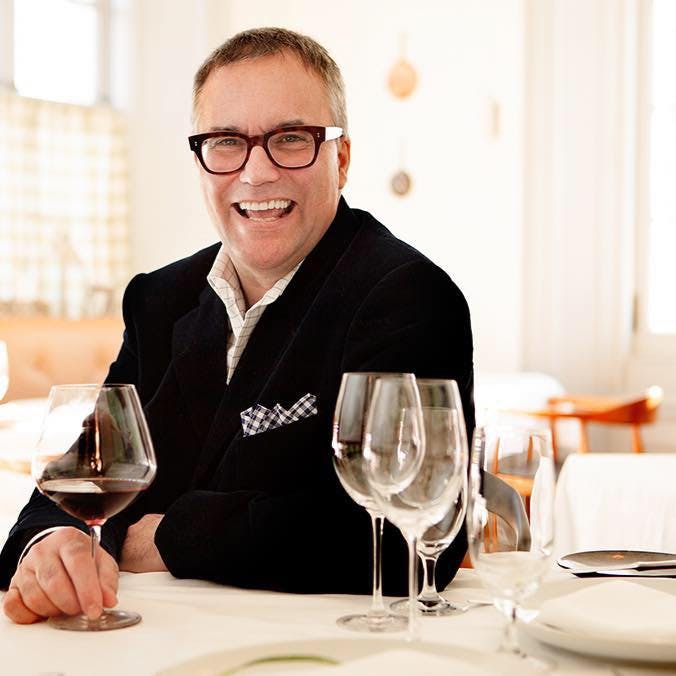 Chris Cannon
Managing Partner
Photo by: Thomas A. Kelly Contact
Chris Cannon brings more than 30 years of New York restaurant industry experience and nationally recognized wine expertise to Jockey Hollow Bar & Kitchen. Each of his five N.Y.C. restaurants–Judson Grill, L'Impero, Alto, Convivio and Marea–received three stars from The New York Times. In 2010, his businesses received five prestigious Michelin stars, more than any one U.S. restaurant group.
Jockey Hollow Bar & Kitchen features locally sourced ingredients from Cannon's partnership with Mantoloking's Forty North Oyster Farms and other purveyors such as Chester's Flocktown Farm and Let it Grow Farm in Pittstown. The restaurant houses an impressive contemporary art collection commissioned specifically for the space from acclaimed international artists, including Emil Alzamora, Ilan Averbuch, Terry Haggerty and Michael Zelehoski. Since its opening, JHBK has raised more than $300,000 for an array of local nonprofits serving families, children, health, the arts and education. A list of the organizations that have benefitted is below.
A Manhattan native, Cannon lives with his family in Mountain Lakes NJ, where he is an excellent cook, gardener and cyclist.
Community Soup Kitchen
NJ Battered Women's Organization
Brain Tumor Foundation
United Way
American Liver Foundation
Wellness in the Schools
Medical Needs Foundation
Essex County Mental Health Association
Susan Koman Foundation
Roots and Wings
One Love
Homeless Solutions
Arts
Jazz House Kids
The MPAC Theater
Paper Mill Play House
The Morristown Book Festival Founding Sponsor
Education
Host regular luncheon to mentor inner city youth
Support Morristown High School Culinary Arts Program
Peck School
Mountain Lakes Schools
Morristown Beard
MLS Soccer
Organizations
The Morris County Tourism Board
Morris County Chamber of Commerce